Faculty / Staff / Parent Resources
Quick Links
Faculty and Staff Resources
Faculty and Staff Handbooks on Assisting Distressed Students
Guide to Helping a Distressed Student, CSU Bakersfield
Tips for Faculty/Staff and How to Assist Emotionally Distressed Students, CSU Chico
Helping Students in Distress, CSU East Bay
Recognizing Distressed Students and Guidelines for Dealing with Distressed Students, Fresno State University
Helping Students in Distress: A Faculty and Staff Guide for Assisting Students in Need, Cal State Fullerton
Guide to Classroom Management: The Emotionally Troubled Student, Humboldt State University
Faculty Guide: Assisting the Emotionally Distressed Student, CSU Long Beach
Helping Emotionally Distressed Students: The Role of Faculty and Staff, Cal State Monterey Bay
Assisting Students in Distress, CSU Northridge
Helping the Emotionally Distressed Student: A Guide for Faculty and Staff, Cal Poly Pomona
Faculty and Staff Guide for Responding to Distressed and Distressing Students, CSU San Bernadino
Enhancing Communication & Working with the Emotionally Distressed Student, San Diego State University
How to Assist the Emotionally Distressed Student, San Francisco State University
Managing Disruptive Behaviors and De-Escalating Aggressive Behaviors, San José State University
Faculty Guide: Assisting the Emotionally Distressed Student, Cal Poly SLO
Helping Students in Distress, Sonoma State University
Tips on Making a Referral to Counseling Services
During the course of your career, you will likely come across students that display unusual or concerning behavior, as well as students who share their emotional and/or psychological problems or distress. In cases where you think the student's behavior is impairing his/her academic performance or the performance of others, and/or you believe professional help is otherwise warranted, you may want to initiate a conversation with the student. During the meeting, you will want to:
Identify the behaviors that concern you
Be respectful, direct, and matter of fact. Talk about your concerns without minimizing or exaggerating them. Be straight-forward about your intentions, for example, that you believe professional help could be very helpful. It is helpful to be knowledgeable in advance about the counseling services for your particular campus. Looking at the counseling website together can be helpful. Remind the student that counseling services are confidential.
If you have reason to suspect the student may be having thoughts of suicide, ask about it in a calm and direct matter. Remain non-judgmental. Never promise confidentiality in such cases.
Let the student be "in the driver's seat" in making the final decision about counseling. If the student declines a referral for counseling, and you are concerned about suicide or other safety issues, it is best to contact the Dean of Students or Counseling Services for advice. If suicide risk is high (e.g., the student expressed immediate desire and intent to end his/her life), dial 9-1-1 for immediate assistance. Campus police are trained to assess the situation.

If the student agrees to a referral, you can either leave it to the student to make an appointment, call the counseling center to give them a "heads up" the student is coming in immediately, let the student call the counseling center while he/she is still in your office, or walk the student over to counseling services yourself. The latter choice is the best one to make if you have any concerns about the student's safety or you think the student may lose momentum to follow through with his/her decision if s/he doesn't act immediately.
When to Call for Help
The following behaviors indicate that the student is in crisis and needs emergency care. In these cases, it is best to stay calm, call 9-1-1, inform your supervisor and the appropriate Student Affairs officer (such as the Dean of Students).
Highly disruptive behavior (aggression, hostility, etc.)
Threat of violence
Threat of suicide; overt suicidal thoughts or gestures
Inability to communicate clearly (incoherence, garbled or slurred speech, disjointed or strange thoughts)
Apparent loss of contact with reality (e.g., hearing things that are not there, odd beliefs or actions)
The following behaviors indicate that the student may be in distress and need help. Consider consulting with a therapist at your counseling center, making a referral to the counseling center, and/or involving the Dean of Students or Office of Student Rights and Responsibilities.
Emotions

Depressed, apathetic, or agitated mood (especially if it seems out of character)
Excessive crying
Inappropriate or exaggerated emotional reactions to situations
Excessive activity or talkativeness; grandious or elated mood

Behavior

Marked change in appearance or hygiene; scent of alcohol or marijuana on breath or clothing
Disruptive behaviors that make it difficult for you to manage your role or classroom
Change in interpersonal interactions (e.g., avoiding or dominating discussions)
Difficulty staying awake in class

Academics

Poor academic performance that is unexpected, especially a change from high to low grades
Excessive absences, especially if prior class attendance was good
Repeated attempts to postpone tests or assignment deadlines
Unusally morbid or violent themes on class projects (papers or artwork)
National Crisis Numbers
Suciide Prevention
National Suicide Prevention Lifeline 800-273-8255 (800-273-TALK)
Suicide Prevention Hotline 877-727-4747
Sexual Assault
National Sexual Assault Online Hotline
National Sexaul Assault Phone Hotline: 800-656-4673 (800-656-HOPE)
Domestic Violence
Natilonal Domestic Violence Hotline: 800-799-7233 (800-799-SAFE) or 800-787-3224 (TYY)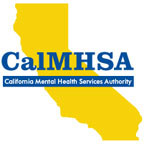 California Mental Health Services Authority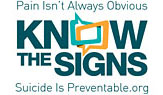 Suicide is Preventable: Know the Signs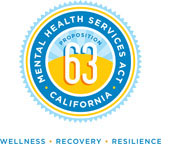 Disability Rights California
Benton, S.A. & Benton, S.L. (2006). College student mental health: Effective services and strategies across campus. National Association of Student Personnel Administrators, Inc.
Kadison, R. & DiGeronimo, T.F. (2004). College of the overwhelmed. San Francisco: Jossey-Bass.
Skalski, Anastasia and Smith, Marta (2006). Responding to the Mental Health Needs of Students. From NASP online.
The Reach Institute: The "Action Signs" Project: A toolkit to help parents, educators, and health professionals identify children at behavioral and emotional risk. The toolkit was developed under a contract with SAMHSHA/HHS.
Worthington, E.L. (1982). When someone asks for help: A practical guide for counseling. Downers Grove, IL: InterVarsity Press.
Key Phone Numbers within the California State University System: for Psychological and Behavioral Problems and Crises
CSU Campus

Counseling

Health

Campus Police

Other

Other

BAKERSFIELD

616-654-3366

616-654-2394
661-654-2111

Services for Students w/ Disabilities 661-654-3360

Student Rights & Responsilibities 661-654-2680

CHANNEL ISLANDS

805-437-2088

805-437-8828
805-437-8444
Student Support Svcs 805-437-3560

Veterans Affairs 805-437-2745 Title IX Coordinator 805-437-8425

CHICO

530-898-6345

530-898-5241
530-898-5555
Safe Place (Rape Crisis) 530-898-3030
Butte County Crisis Line 530-891-2810

DOMINGUEZ HILLS

310-243-3818

310-243-3629
310-243-3639
Suicide Prevention Hotline 877-727-4747
Rape Crisis Hotline 562-597-2002

EAST BAY

510-885-3735

510-885-3735
510-885-3791
Academic Affairs 510-885-3711
Accessibility Svcs 510-885-3868 Student Development & Judicial Affairs 510-885-4740

FRESNO

559-278-6738

559-278-2734
559-278-8400
Exodus Recovery Stabilization Center 559-512-8335
Central Valley Suicide Prevention Hotline 1-888-506-5991

CSU Campus

Counseling

Health

Campus Police

Other

Other

FULLERTON

657-278-3040

657-278-2800
657-278-3040
Dean of Students 657-278-3211
Title IX Diversity and Inclusion 657-278-4702

HUMBOLDT

707-826-3236

707-826-3146

707-826-5555 (non-emergency)

9-1-1 or 707-826-5023 (emergency)

Dean of Students 707-826-3504

Student Rights & Responsibilities 707-826-3504

North Coast Rape Crisis 707-443-2737; Humboldt Co Dept of Mental Health (psychiatric emergencies): 707-476-4094

LONG BEACH

562-985-4001

562-985-4771
562-985-4101
Dean of Students 562-985-8670
Student Services 562-985-5587

LOS ANGELES

323-343-3314

323-343-3300
323-343-3700
Student Affairs & Judicial Affairs Officer 323-343-3103
Rape Crisis, East LA Women's Center 800-585-6231

MARITIME

707-654-1170

707-654-1170
707-654-1176, If urgent 654-1111
Dean of Students 707-654-1182
Administration 707-654-1176

MONTEREY BAY

831-582-3969

831-582-3965
831-582-0268
Dean of Students 831-582-4091

CSU Campus

Counseling

Health

Campus Police

Other

Other

NORTHRIDGE

818-677-3666
818-677-2100
Dean of Students / Student Affairs 818-677-2391
Suicide Prevention 877-727-4747

POMONA

909-869-3220

909-869-3220
909-869-3070

Ombuds Office 909-869-2286 PolyCARES 909-869-3399

Judicial Affairs 909-869-6990

SACRAMENTO

916-278-6461

916-278-6461
916-278-6851
Student Affairs 916-278-6060
Residential Life Coordinator on Duty 916-869-4382

SAN BERNADINO

909-537-5040

909-537-5241
San Bernadino Co. Crisis Response Team (mental health crises) 909-421-9233

SAN DIEGO

619-594-5220

619-594-5281
619-594-1991
Center for Student Rights & Responsibilities 619-594-3069
San Diego Access & Crisis LIne 888-724-7240

SAN FRANCISCO

415-338-2208 or TDD is 415-338-4321

415-338-1251
415-338-7200
SF Suicide Prevention 415-781-0500

CSU Campus

Counseling

Health

Campus Police

Other

Other

SAN JOSE

408-924-5910 (press 4 for after hour emergencies)

408-924-6122
408-924-2222
Santa Clara County Suicide & Crisis Service (24 hours) 855-278-4204
SJSU Crisis Assessment & Intervention Team (non-emergency) 408-924-5900

SAN LUIS OBISPO

805-756-2511

805-756-1211
805-756-2281
Dean of Students 805-756-0327 Office of Student Rights and Responsibilities 805-756-2794
SAFER (Sexual Assault Resources) 805-756-2282

SAN MARCOS

760-750-4915

760-750-4915
760-750-4567
Dean of Students 760-750-4935 Student Outreach & Referral (SOAR) Office 760-750-7627
San Deigo Co. Crisis Line 888-724-7240

SONOMA

707-664-2153

707-664-2921
707-664-4444
Chief Student Affairs Officer 707-664-2838
Sonoma Co. Crisis Line 707-576-8181

STANISLAUS

209-663-3381

209-667-3396
209-667-3114
Dean of Students / Student Affairs Office 209-667-3177
Compliance Officer (Title IX concerns) 209-667-3006
Parent Resources
General Tips & Resources for Parents of University Students
Handouts and Guides
Communication Tips for Parents, American Psychological Association
Director of Student Health and Counseling Service's Welcome Message to Parents, CSU San Marcos
Family Resource Guide for Supporting College Student Wellness and Mental Health, Cal Poly Pomona
Family Transitions: Healthy Good-Byes and New Beginnings (ppt), CSU Chico
Improving Mental Health in Young Adults and Teens, by Angela Lambert, July 2014.
Information for Parents & Family, Sonoma State University
Parent and Student Concerns About Going to College (pdf), CSU Chico
Parent Resources, including Helpful Tips and Communicating Effectively, San Diego State University
Resources for Parents, CSU Northridge
Resources for Parents & Family, CSU Channel Islands
Tips for Parents from Cal State Monterey Bay
Books
Coburn, Karen Levin and Treeger, Madge Lawrence, Letting Go (Fifth Edition): A Parents' Guide to Understanding the College Years, Harper Perennial, 2009
Kadison, Richard and DiGeronimo, Theresa Foy, College of the Overwhelmed: The Campus Mental Health Crisis and What to Do About It, Jossey-Bass, 2005
Koocher, Gerald and La Greca, Annette, The Parents' Guide to Psychological First Aid: Helping Children and Adolescents Cope with Predictable Life Crises, Oxford University Press, 2010
Websites
Affordable Colleges Foundation: no-cost technology and affordability resource for students
College Affordability Guide: Information on making college education more affordable. Includes Competence-Based Education (MOOCs and Independent Learning), Affordable Degree Programs, List of Affordable Schools, etc.
College Parents Central: Information for the Parents of College Students: Information for parents on your helping your children through the college experience, including preparation, transition, adjustment, and completion.
College Parents of America: a membership organization comproised of current and future college parents. The mission is to assist families in the successful preparation, transition, adjustment and completion through college.
College Tips for Parents: tips and vital news for parents of college kids or high school seniors
National Alliance on Mental Illness (NAMI): the nation's largest grassroots mental health organization; advocates for access to services, treatment, supports, and research. NAMI works in local communities to raise awareness and provide essential and free education, advocacy and support group programs.
Natonal Resource Center for First-Year Experience and Students in Transition: a leader and clearinghouse for policies and best practices for all postsecondary student transitions. Includes several online courses and publications.
Supporting Family and Friends, webpage of Mental Health America
The Reach Institute: The "Action Signs" Project: A toolkit to help parents educators and health professionals identify children at behavioral and emotional risk. The toolkit was developed under a contract with SAMHSHA/HHS.
Your College Kid: articles, practial pointers, forum groups, etc.
Resources for Parents of Individuals with Alcohol or Other Drug Issues
A Guide to Keeping Kids Drug Free
The US Department of Education's Higher Education Center for Alcohol and Other Drug Prevention
Resources for Parents of Individuals with Disordered Eating
Costin, Carolyn, Your Dieting Daughter: Antidotes Parents can Provide for Body Dissatisfaction, Excessive Dieting, and Disordered Eating, Routledge, 2013
Natenshon, Abigail H., When Your Child Has an Eating Disorder: A Step-by-Step Workbook for Parents and Other Caregivers, Jossey-Bass, 1999
Parent Toolkit from National Eating Disorder Association: understand more about how to support a family member or friend affected by an eating disorder
NationalEatingDisorders.org: offers many useful resources for parents on the topic of Eating Disorders, including a Parent, Family & Friends Network, with free webinars and support programs and a "Making Connections Magazine"
Resources for Parents of Individuals with Mood Disorders
The Balanced Mind Parent Network-- A program of the Depression and Bipolar Support Alliance, guides families raising children with mood disorders to the answers, support, and stability they seek.
Mondimore, Francis Mark, Bipolar Disorder: A Guide for Patients and Families (2nd Edition), John Hopkins University Press, 2006
Depression and Bipolar Support Alliance-- resources for family, friends, peers
Resources for Parents of Lesbian, Gay, Bisexual, Transgendered, & Questioning Individuals
Children of Lesbians and Gays Everywhere: COLAGE; organization providing information and advocacy for children of an LGBTQ parent
Family Equality Council: organization supporting LGBTQ parents and families
Parents, Family, and Friends of Lesbians and Gays: PFLAG-- organization supports LGBTQ individuals and their families
Proud Parenting: general interest site for LGBTQ parents
My princess boy: Acceptance of the male image: Cheryl Kilodavis. A mother's story of learning to accept her son's differences (video)
Resources for Parents of Individuals with Psychosis / Schizophrenia
Kaye, Randye, Ben Behind His Voices: One Family's Journey from the Chaos of Schizophrenia to Hope, Rowman & Littlefield Publishers, 2011
Resources to Help with Family-Related Issues
Children and Divorce: Helping Kids After a Break-Up, Mayo Clinic
When a Parent has a Mental Illness: Issues and Challenges, article from Mental Health America
Resources for Families of Individuals at Risk for, or Who Completed, Suicide
Robert D'Angelo + Francesca Fedeli: In our baby's illness, a life lesson (a TED talk): The couple discovered their 10 day old baby, Maryo, had experienced a perinatal stroke. With Mario unable to control the left side of his body, they grappled with tough questions: Would he be "normal?" and Could he lead a full life? The poignant story of parents facing their fears-- and how they turned them around.
Faith Jegede: What I've learned from my autistic brothers (a TED talk): The funny and moving story of growing up with two autistic brothers
My princess boy: Acceptance of the male image: Cheryl Kilodavis. A mother's story of learning to accept her son's differences
top of page